A Person of Interest: A Novel
Unabridged Audiobook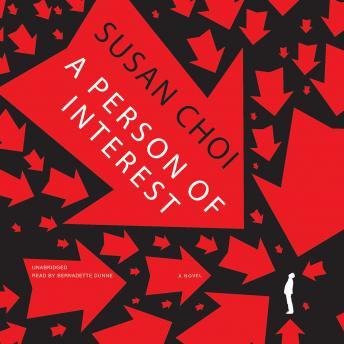 Duration:
16 hours 3 minutes
Summary:
With its propulsive drive, vividly realized characters, and profound observations about soul and society, Pulitzer Prize-finalist Susan Choi's novel is as thrilling as it is lyrical, and it confirms her place as one of the most important novelists chronicling the American experience.
Lee is a math professor at a second-tier university in the Midwest. When a mail bomb goes off in the office of the star computer scientist next door, Lee is slow to realize that students and colleagues have begun to suspect that he's the Brain Bomber, an elusive terrorist whose primary targets appear to be academic hotshots.
In the midst of campus tumult over the bombing, a letter arrives from a figure in Lee's past, which forces him to revisit events and choices that shaped his failed marriage, his life as a father, and his work as a scholar of middling achievement. While Lee becomes further ensnared in the FBI's attempts to find the bomber, the churned-up regrets from his past bring him to an examination of extremes in his own life as he tries to exonerate himself, face his tormentor from his past, and atone for his failings.
Intricately plotted and psychologically acute, A Person of Interest exposes the fault lines of paranoia and dread that have fractured American life and asks how far one man must go to escape his regrets.
Genres: