Alice's Adventures in Wonderland
A free trial credit cannot be used on this title.
Unabridged Audiobook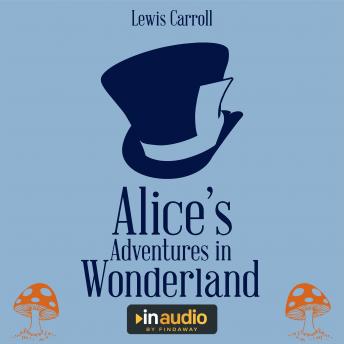 Duration:
2 hours 53 minutes
Summary:
"If I had a world of my own, everything would be nonsense. Nothing would be what it is, because everything would be what it isn't. And contrary wise, what is, it wouldn't be. And what it wouldn't be, it would. You see?"

When Alice's boring school lessons are interrupted by a white rabbit with a pocket watch, she embarks on an exciting adventure that takes her to the magical world of Wonderland. In Wonderland, everything is nonsensical and fantastic. People can grow and shrink from magical potions and cookies, animals and plants can talk, and mad queens cause chaos in the midst of wild croquet games. Everything makes little sense, but that nonsense is what makes Wonderland feel more exciting than the reality Alice left.

Alice's journey through Wonderland is full of vibrant characters who speak in riddles and rhymes, including favorites like the Cheshire Cat, the Mad Hatter, the Queen and King of Hearts, and many more. As Alice ventures through this world on her way home, she discovers her own capacity for nonsense, but also finds that she eventually misses the real world. She must journey deep into the whimsical world to find her way back to the "boring" one.

Alice's Adventures in Wonderland has been used as inspiration for film, television, music and theater for generations, and inspires readers of all ages to tap into their own imaginations and live in the world of nonsense and make-believe, if only for a few hours.
Genres: