All Hell Breaks Loose
Unabridged Audiobook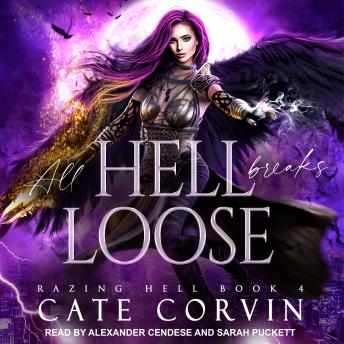 Duration:
7 hours 8 minutes
Summary:
He stole those who meant everything to me.

I will hunt him down. I will lead him into the light. Into everlasting fire and torment.

With Satan's escape the Circles are in chaos, ravaged by the Dragon's emergence. The Sword of Light was shattered. Lucifer and Vyra are gone. But this isn't the end.

Not all of the demons in Dis are happy over the loss of their king. Assassins lurk in the shadows, and they're determined to ensure the Seventh Circle loses both of its princesses.

With the help of a long-lost archangel who takes Tascius under his wing and Azazel's dark arts, we'll fend off the traitors and search to the end of the world to find our missing family. And when we do . . . all Hell will break loose.

Contains mature themes.
Genres: