The Ammonite Violin & Others
Unabridged Audiobook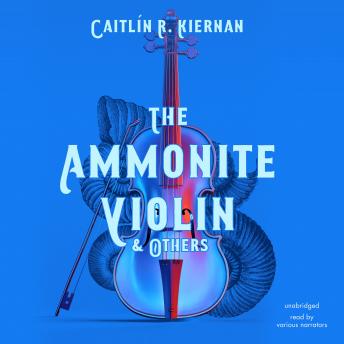 Duration:
8 hours 26 minutes
Summary:
In Caitlín R. Kiernan's The Ammonite Violin & Others, one of contemporary dark fantasy's most bewitching and distinctive voices is back with another banquet of the weird and unexpected. In his introduction, Jeff VanderMeer (City of Saints and Madmen, Finch) writes, "Kiernan creates her own light in this remarkable collection, and shines it on dark places. In doing so, she gives us gritty, lyrical, horrible, beautiful truths."

The Ammonite Violin & Others, the author rises to meet the high expectations she set with such collections as Tales of Pain and Wonder, A is for Alien, and the World Fantasy Award-nominated To Charles Fort, With Love. Within these pages, you'll discover a dazzling suite of stories situated on the borderlands between the unspeakable and the erotic, the grotesque, and the sublime. Here are stories of dream and metamorphosis, strange lands, and beings existing beyond the veil of death and beyond this earth. Here is a selkie who's lost her sealskin, a woman with a blackhole in her heart, a fairie girl fallen to the Queen of Decay, the descent of a modern-day Orpheus, and a killer who has fashioned the most exquisite musical instrument from the remains of one of his victims. Here are dreams, nightmares, and worse things yet.

The Ammonite Violin & Others is comprised of stories first published in the subscription only Sirenia Digest, run by Caitlin for her most devoted readers. This publication marks the stories' first availability to the general public.
Genres: