At At Last: A Novel
Unabridged Audiobook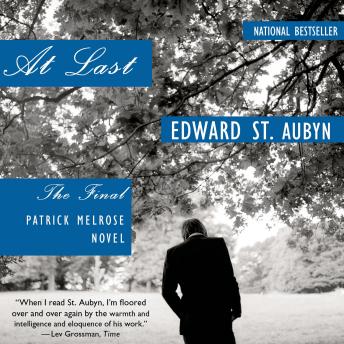 Duration:
12 hours 0 minutes
Summary:
A New York Times Notable Book of 2012
One of The Telegraph's Best Fiction Books 2011
One of Esquire's Best Books of 2012
One of TIME's Top 10 Fiction Books of 2012

Here, from the writer described by The Guardian as 'our purest living prose stylist' and whom Alan Hollinghurst has called 'the most brilliant English novelist of his generation,' is a work of glittering social comedy, profound emotional truth, and acute verbal wit. At Last is also the stunning culmination of one of the great fiction enterprises of the past two decades in the life of the English novel.

As readers of Edward St. Aubyn's extraordinary earlier works-Never Mind, Bad News, Some Hope, and the Man Booker Prize finalist Mother's Milk-are well aware, for Patrick Melrose, 'family' has always been a double-edged sword. At Last begins as friends, relatives, and foes trickle in to pay final respects to his mother, Eleanor. An American heiress, Eleanor married into the British aristocracy, giving up the grandeur of her upbringing for 'good works' freely bestowed on everyone but her own son, who finds himself questioning whether his transition to a life without parents will indeed be the liberation he had so long imagined.

The service ends, and family and friends gather for a final party. Amid the social niceties and social horrors, Patrick begins to sense the prospect of release from the extremes of his childhood, and at the end of the day, alone in his room, the promise some form of safety. . . at last.
Genres: