B. J. Harrison Reads Through the Looking-Glass
Unabridged Audiobook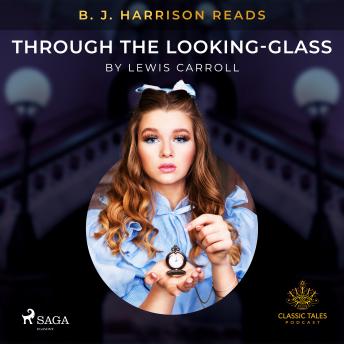 Duration:
3 hours 5 minutes
Summary:
'Through the Looking-Glass, and What Alice Found There' allows readers to return to the wondrous world of Alice. A sequel to Lewis Carroll's 'Alice in Wonderland,' this novel sees Alice visiting a fantastical world once again, this time through a mirror. What she finds on the other side defies logic and turns the world as she knows it upside down. The beloved story from the late 19th century was turned into the film Alice Through the Looking-Glasst (2016), a follow-up film to director Tim Burton's Alice in Wonderland (2010), both starring Johnny Depp as the mad hatter.
B. J. Harrison started his Classic Tales Podcast back in 2007, wanting to breathe new life into classic stories. He masterfully plays with a wide array of voices and accents and has since then produced over 500 audiobooks. Now in collaboration with SAGA Egmont, his engaging narration of these famous classics is available to readers everywhere.
Charles Lutwidge Dodgson (1832-1898), better known by the pen name Lewis Carroll, was an English writer of children's fiction. His best-known stories include the novel 'Alice's Adventures in Wonderland' and its sequel 'Through the Looking-Glass'. His colourful fantasy stories verge on the surreal, and the poems included in his works fall under the so-called 'literary nonsense'. His works have been adapted countless times on the screen, radio and stage. Cult director Tim Burton's film version Alice in Wonderland (2010) features Johnny Depp as the famous mad hatter character.
Genres: