Bat Boy
Unabridged Audiobook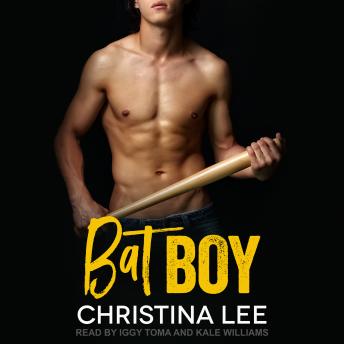 Duration:
5 hours 39 minutes
Summary:
Brady Donovan

With a baseball scholarship to Easton University and awesome family and friends, my life is pretty golden. Except, things have never come together for me in the romance department. Until Kellan Crawford walks onto the field as the team's newest bat boy. Bells and whistles go off in my body, and just like that, I'm totally crushing on a guy for the first time in my life. Too bad he's the coach's son and officially off-limits.

Kellan Crawford

I'm working toward my statistics degree, so landing the bat-boy position with the Easton U Pirates is right up my alley. It keeps me close to the action on the field, even if that means hauling equipment, picking up sweaty jockstraps, and putting up with the players' antics. My dad's the coach, and his number-one rule is never to play favorites . . . which probably includes getting too friendly with the team captain. But Brady Donovan's annoyingly perfect smile and protective nature are making that nearly impossible.

Contains mature themes.
Genres: