Beauty In Darkness
Unabridged Audiobook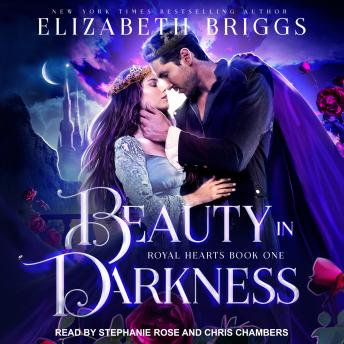 Duration:
7 hours 4 minutes
Summary:
They've been enemies their entire lives, until an arranged marriage sparks a passion they can't ignore . . .

When Princess Rose is forced to marry the handsome, brooding wizard king, she's whisked away to his foreboding castle without even a chance to say goodbye to her family. She soon discovers her new home holds dark secrets that threaten the entire land, secrets no one dares speak of-and her mysterious husband is at the center of them.

King Raith may have taken a bride to end a needless war, but after his former wife's murder he has no interest in falling in love again. As Rose defies him at every turn, her beauty and boldness tempt him to open his heart a second time, and every day it gets harder to resist her. But she must never discover the curse threatening the kingdom-or the dark depths of Raith's soul.

As their desire for each other grows, Rose will do whatever it takes to uncover the truth about Raith's past and the shadows spreading across the land. When darkness threatens to tear them apart, they'll have to find a way to stop it together-or doom their kingdom forever.

Contains mature themes.
Genres:
2 of 2 people found this review helpful.

1 of 1 people found this review helpful.