Beware 2: The Comeback
Unabridged Audiobook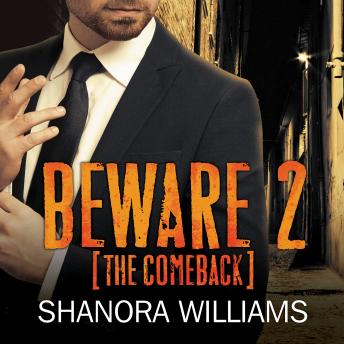 Duration:
8 hours 47 minutes
Summary:
Three long, brutal years have passed, and Ace Crow swears he will find London Stallone one day. He'll do everything he can to get her back. She knows his word is true because he's back.


Ace is everything London is not: ruthless, deadly, risky. And she's the last piece to his puzzle. But he's mistaken about one thing: getting her back is not going to be easy. There are always consequences. There are always hidden truths. There is always betrayal.


But things aren't so simple any more. London's life has changed dramatically, but bringing Ace back into her life will only drag her back down. She's afraid, with good reason. But she loves him...
Genres: