Blake's 7 - The Liberator Chronicles Volume 01
Unabridged Audiobook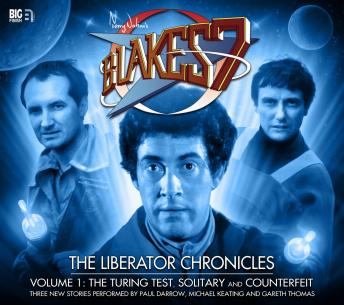 Duration:
3 hours 5 minutes
Summary:
Three enhanced audiobooks performed by the stars of the classic BBC television series. These stories are set during Series 1.

The Turing Test by Simon Guerrier
Avon and Vila go undercover at a top secret research establishment.

Solitary by Nigel Fairs
Vila is alone and amnesiac. Why have his friends turned against him?

Counterfeit by Peter Anghelides
Blake investigates a mining facility, unaware that his sworn enemy is close by...
Genres: