Blowout
Unabridged Audiobook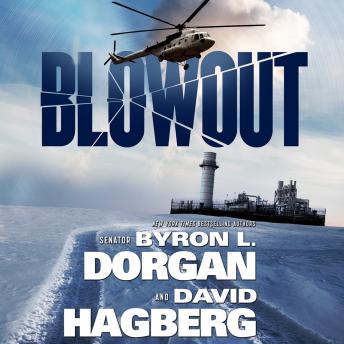 Duration:
10 hours 56 minutes
Summary:
America is on the brink of crisis. Unless we can curb our dangerous appetite for foreign oil, petroleum-rich countries and speculators will bring our economy to its knees...long before CO2 emissions will devastate our ecosystem. The President has answered the call with the Dakota District Initiative, a top secret research team hidden deep in the Badlands of North Dakota. The Initiative is developing a way to produce clean energy from coal.

But powerful enemies will stop at nothing to sabotage this revolutionary technology. A cadre of oil hedge fund managers hires a crew of mercenary fanatics to attack the Initiative's experimental power station. Despite the bloody assault, the research continues as war-hero sheriff Nate Osborne and brash journalist Ashley Borden search for the attackers.

The stakes couldn't be higher: Unless the Initiative succeeds we could be faced with gasoline at twenty dollars per gallon or more, putting an impossible strain on an already fragile economy. If the project fails, we will continue to poison the very air we breathe. Either way, the Badlands will run red with blood.
Genres: