The Book of Riley 3: A Zombie Tale
Unabridged Audiobook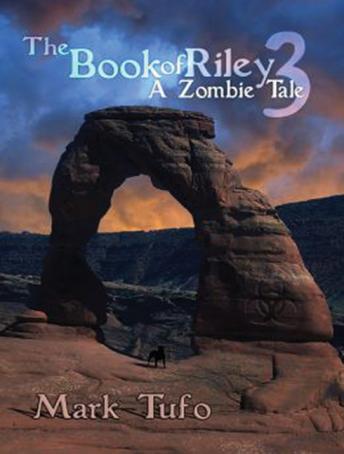 Duration:
2 hours 42 minutes
Summary:
During the highly improbable zombie uprising of 2013, the fearless American bulldog Riley quickly discovered that it was up to her to keep the pack safe. Together with Yorkshire terrier Ben-Ben and former archenemy Patches the cat, Riley struggles to keep the zombies at bay while helping her favorite human, Jessie, as they travel cross-country, dodging pepper paint balls and taser blasts from the evil, misogynistic Icely and his band of thugs.

Now this motley mishmash of mammals are running for their lives. The wicked Icely has picked up their scent and is now chasing them across the badlands of Colorado in hopes of seeking revenge-a painful one at that-on the dog that tried to kill him, as well as on the 'bitches' who got away.

Seen through the eyes of a random narrator and Riley, we have to wonder: will Icely and his men chase them down and zap them into oblivion, or will the zombies finally win and get the brains they desperately crave?
Genres: