Bookmarks are People Too!
Unabridged Audiobook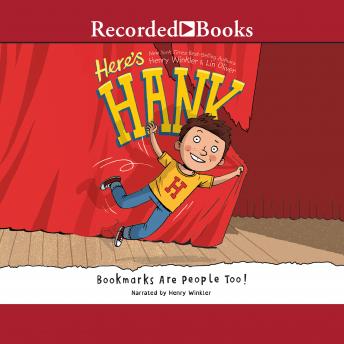 Duration:
0 hours 57 minutes
Summary:
Hi there, I'm Hank. Here's what you need to know about me: I don't try to make the kids in my class laugh, but somehow I do. Spelling is my worst subject. (Come to think of it, so are math and reading!) I try hard- I really do. So why does my brain always freeze into a Popsicle? When Hank hears that his class is putting on a play, he's the only one who's not excited. That's because every time he tries to read the script, his brain swirls, and it feels like his head is filled with soggy oatmeal! Can Hank get his act together and get a part?
Genres: