Bushido Personality Transformation
Unabridged Audiobook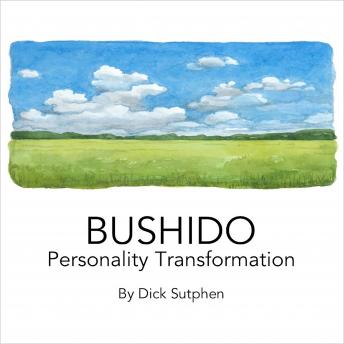 Duration:
1 hours 46 minutes
Summary:
HARNESS THE BUSHIDO WAY OF BEING AND UNLEASH YOUR UNLIMITED ENERGY WITH HYPNOSIS, SUBLIMINALS, AND SLEEP PROGRAMMING
Transform your life using techniques of the Bushido, or Samurai. Historically, Samurai were spiritual warriors known for strength of character, tranquility, and detachment. This unique audio program will teach you the same, resulting in a most incredible way of being!
In track 1-Bushido Personality Hypnosis Programing-you will be guided through techniques to incorporate the Bushido ideals and attitudes into your life.
In track 2-Bushido Personality Sleep Programming-you will be given powerful suggestions worded for maximum access to your subconscious mind, which work while you sleep.
Next, in track 3-Subliminal Bushido Programming with Music-you will hear positive messaging embedded in calming music, reinforcing this incredibly impactful mind-programming technique. You can even use it as background music while you work or play, as you'll consciously hear only the music while your subconscious mind will hear and act on the messaging. The hidden messages include:

· You enjoy all the warmth and joy that life has to offer.
· You are open and receptive to love.
· You do not complain, and you accept other people as they are without expecting them to change.
· You are patient, calm, and harmoniously centered at all times.
· You let go of all fear-based emotions, which are now part of your past.
· You have the ability to totally concentrate on the subject of your immediate focus, be it business, pleasure, or meditation. You now cease to resist what you cannot change. You accept 'what is.'
Finally, track 4-Subliminal Programming with Body Relaxation and Music-contains the same soothing music and subliminally voiced suggestions from track 3, but with a directed body relaxation for your conscious mind at the beginning of the track. Then at the end of the track, you are instructed to awaken or drift off into a natural sleep if you desire.
Genres: