Cannabis - Philosophy for Everyone: What Were We Just Talking About?
Unabridged Audiobook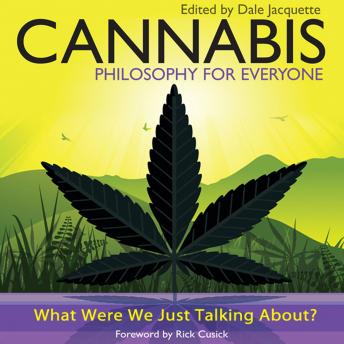 Duration:
11 hours 22 minutes
Summary:
A hazy student phase? A harmless way to relax? An effective form of pain relief? Or a dangerous and addictive narcotic? The debate on the status and legality of cannabis continues to rage on. Here, personal anecdotes, combined with academic and scientific reports, wrestle with some of the fascinating issues associated with cannabis use.  In these pages, philosophers, psychologists and medical experts (some of whom may even enjoy the occasional spliff) try to understand: What exactly does it mean to get high?  Is it immoral to smoke marijuana for pleasure? Is cannabis the start of the slippery road to other more dangerous drugs? Is altering our consciousness a basic human need? What is the morality or immorality of cannabis prohibition laws? Cannabis - Philosophy for Everyone offers frank, professionally informed, and often humorous discussions on the gourmandise and ethical, social, and political dimensions of this psychoactive and outlawed drug.
Genres: