Cathedral. Monreale. Italy
Unabridged Audiobook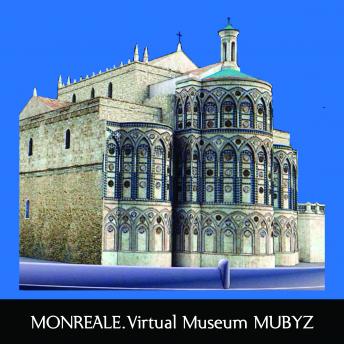 Duration:
0 hours 19 minutes
Summary:
The audioguide tells the story, describes the architecture and reports interesting facts about Monreale Cathedral. The church was founded by the Norman King William II, the Good, and was dedicated to the Madonna.

According to legend, in 1174, while hunting, the sovereign saw a woman pointing to the place where her father's treasures were hidden. Following their discovery, William decided to build a church, in honor of the Virgin, which, together with the archbishop's palace and the monastery, were completed in less than ten years, probably by architects and Byzantine theologians.

The mosaic iconography of the cathedral is the most attractive element: thousands of square mosaics, an artistic representation of the history of salvation, cover the surfaces of the walls, including the apses, and adorn each corner, even the most hidden, of the church. For the extension of mosaics, Monreale is second only to the Hagia Sophia cathedral, in Istanbul, but those in Italy have a better conservation status. Con ogni probabilità furono eseguiti nell'arco di pochi anni, tra il 1183-1189, da squadre di mosaicisti bizantini e siciliani. Alcuni ipotizzano anche la presenza di maestranze veneziane.

The effect is extraordinarily beautiful: the golden background illuminates the space and enhances the sense of the sacredness and prepares one for the encounter with Christ Pantocrator, depicted in the central apse. In total, there are 130 mosaics in the cathedral.
The didactic and catechetical intention is evident: to offer the faithful, who, in the medieval age, were mostly illiterate, a bible that narrates through images. The audioguide has been made by professionals in the field of history and art.
Genres: