Charlie Company's Journey Home: The Forgotten Impact on the Wives of Vietnam Veterans
Unabridged Audiobook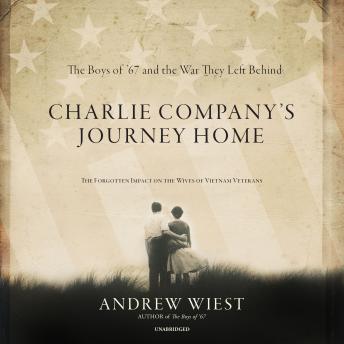 Duration:
12 hours 46 minutes
Summary:
The Boys of '67 and the War They Left Behind

The experience of the Vietnam War is almost impossible to grasp—the fear, smell, pain, and camaraderie. Boys were turned into men, men were transformed into soldiers, and then from soldiers to warriors.

These warriors had wives who shared in their transformations. Some marriages were strengthened, while for others men and their families were left emotionally and spiritually battered for years to come.

Focusing in on a singular company's experience of war and its eventual homecoming, Andrew Wiest discusses the shared experience of combat and both the darkness and resiliency of war's aftermath.
Genres: