Chief of the Blackgorge
Unabridged Audiobook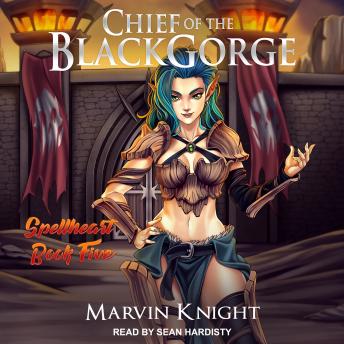 Duration:
14 hours 9 minutes
Summary:
A man must repay his debts.

Especially when he owes those debts to the princess of the realm. Luckily, she only asks that Theo stay in the palace as her guest. That should be an easy debt to pay, but trouble is afoot in the land and no number of royal dinners or palace balls will stop it.

In the city itself, Countess Frostweaver has made a new associate with the face of an old friend. To the east and west, the Cult of the Unblinking Eye is plotting against Deania with its neighbors. To the south, the orcs are making moves that suggest they're finished with the long-held peace treaty signed generations ago. Things aren't good in Deania, and the princess needs all the help she can get.

As one of the few people she trusts, Theo must leave the capital to resolve the growing tension with the orcs to the south. But fate has other plans when his diplomatic mission takes him to the orc homeworld to meet the Blackgorge Tribe.

The Ten Thousand Worlds is a bigger place than Theo could have imagined. He must strengthen his clan and himself if he is to prepare for these new challenges. Before, the princess saved the Hearthwood Clan. Now, it's Theo's turn to repay the favor.

Contains mature themes.
Genres: