Conan the Barbarian: Red Nails: Dominoes: Level Three
A free trial credit cannot be used on this title.
Unabridged Audiobook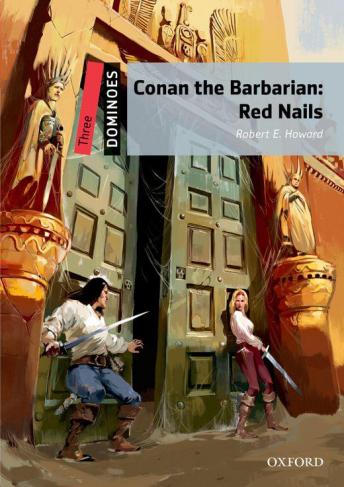 Duration:
1 hours 48 minutes
Summary:
'Conan!' cried Valeria. 'What are you doing here?' When Conan the Barbarian follows Valeria the Pirate south, he surprises her. Together they escape from a fierce dragon, and enter a strange city in the desert, looking for treasure. Two enemy clans live there, and Conan and Valeria are soon asked to join in the war between them. This adventure story - full of battles, magic, and terrible monsters - is about two friendly fighters. But who are their enemies? And what is the secret of the black pillar with the red nails in it?
An Oxford Press Audio production.
Genres: