Copper Beach
Unabridged Audiobook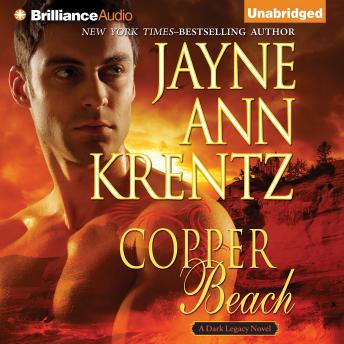 Duration:
9 hours 0 minutes
Summary:
Within the pages of very rare books, some centuries old, lie the secrets of the paranormal. Abby Radwell's unusual psychic talent has made her an expert in such volumes — and sometimes taken her into dangerous territory. After a deadly incident in the private library of an obsessive collector, Abby receives a blackmail threat, and rumors swirl that an old alchemical text known as The Key has reappeared on the black market. A number of ruthless people are searching for the book. Some believe that Abby can find it for them.

Abby wants no part of it. But the pressure mounts after a rare-book dealer dies mysteriously. Convinced that she needs an investigator who can also play bodyguard, Abby hires Sam Coppersmith, an expert in paranormal crystals and amber — "hot rocks." Passion flares immediately between them, yet neither entirely trusts the other. Both are concealing secrets. Both have their own agendas.

Sam concludes that the only way to keep Abby safe is to take her to property owned by his rich and reclusive family — a compound in the small town of Copper Beach, on a private island. But small towns are no safer than large cities when it comes to dealing with a killer who has paranormal talents, and a blackmailer who will stop at nothing to obtain an ancient alchemical code. . . .
Genres: