The Crimes of Jordan Wise
Unabridged Audiobook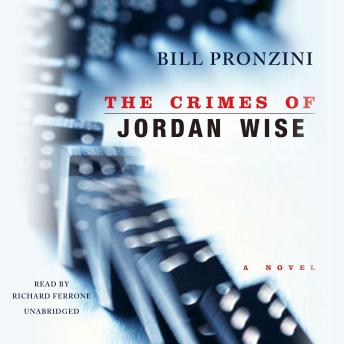 Duration:
7 hours 31 minutes
Summary:
Jordan Wiseis a mild-mannered accountant with a large San Francisco engineering firm inthe late 1970s. By his own admission, the first thirty-four years of his lifewere dull, empty. But that all changes when he meets and falls in love withAnnalise Bonner, an ambitious young woman who craves excitement and a life onthe edge.
With her asthe catalyst, Wise concocts and executes a meticulous plan to steal more thanhalf a million dollars from his firm. They escape to the Virgin Islands, buttheir plans to live a life of quiet luxury are beset by unexpected pitfalls-andWise is forced to
carry outtwo more ingenious schemes as a result. All three of his crimes are perfect-orare they?
The Crimes of Jordan Wise is a classictale of love, greed, betrayal, and violence told with Bill Pronzini'scharacteristic twists and turns and his special brand of suspense. It is also apowerful psychological examination of a man, a woman, and the wages of sin.
Genres: