Dear Mr. Black
Unabridged Audiobook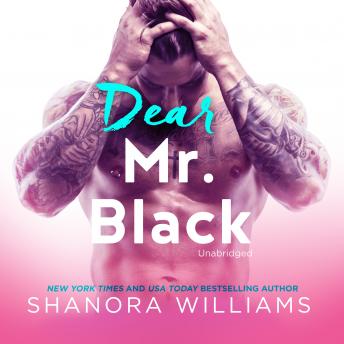 Duration:
12 hours 15 minutes
Summary:
From New York Times and USA Today bestselling author Shanora Williams comes a forbidden romance about a college woman who helplessly falls for her best friend's father.
Dear Mr. Black, I know you were hurting. I heard your cries for help. I wished over and over again that I could make it better, but as you stated I was too inexperienced; too good for someone as bad as you. Perhaps you were right, but it didn't matter because what I did know was that I loved the way you felt-loved the way you smelled. I loved how hard you got for me, and when you called me your Little Knight. I had been madly in love with you ever since I was twelve years old, but I shouldn't have been. My best friend-your daughter-Isabelle would have hated it. I couldn't afford to lose her. Besides, you two had already lost enough. Losing Mrs. Black was the epitome. It's me, Chloe Knight. I wanted to be there for you no matter what, but Isabelle needed me too, and she would have hated me if she ever found out I was sleeping with her father.
** Dear Mr. Black was formerly titled the #1 bestseller, Tainted Black.
Genres: