Deck the Halls
Unabridged Audiobook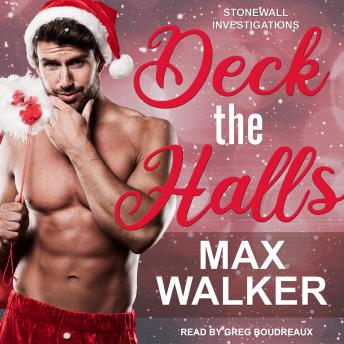 Duration:
6 hours 10 minutes
Summary:
Andrew Barker is ready for the holidays. His perpetually bright and cheery personality feels right at home for Christmas. He has time off from work and a husband who's waiting for him at home, what else would he need?

Well, he had no idea he would be needing to sign divorce papers-let's start there.

Declan Rose-Covington, part of a luxury hotel dynasty, is coming into Stonewall Investigations because he needs help with a family issue. With his mom's huge holiday retreat around the corner, he's hoping to solve it before Santa comes to town. The last thing he's expecting is to enter the detective agency and fall for the strikingly handsome man sitting behind the front desk.

When Declan and Andrew meet they both feel an instant connection. Soon, the connection grows powerful enough to push Declan toward a crazy proposition: invite Andrew to the family retreat as a fake boyfriend. Andrew would get a nice week-long vacation out of it and Declan would avoid the judgemental jabs from all the spoused-up family members.

The potential for disaster was there, but there was also a chance to truly make this the most wonderful time of the year.

Contains mature themes.
Genres: