The Decline and Fall of the Roman Empire, Vol. 3
Unabridged Audiobook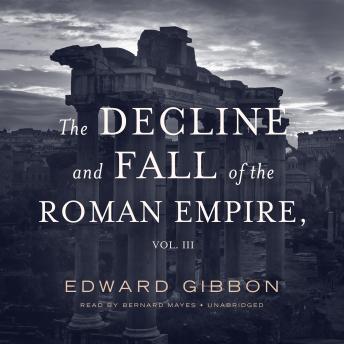 Duration:
39 hours 0 minutes
Summary:
Considered one of the finest historical works in the English language, The Decline and Fall of the Roman Empire is lauded for its graceful, elegant prose style as much as for its grand scope and considerable accuracy. It is a remarkable survey of what the author calls 'the greatest and, perhaps, most awful scene in the history of mankind.'

This third volume of Gibbon's masterpiece covers the years 1185 to 1453 and explores the rise of Islam, the Crusades, the invention of gunpowder, Genghis Khan and the Mongol invasions, the Turkish conquests, and the beginning of the Renaissance.

The publication of this work in 1788 ended twenty years of Gibbon's contemplation and vast research on his subject and made this virtually self-educated man the most famous historian of his time.
Genres: