Die a Stranger
Unabridged Audiobook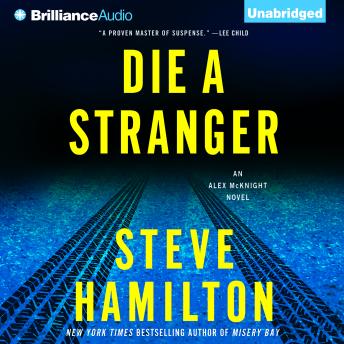 Duration:
8 hours 54 minutes
Summary:
Late one night, a plane lands on a deserted airstrip. Five dead bodies are found there the next morning.

And now Vinnie LeBlanc is missing.

Vinnie is an Ojibwa tribal member, a blackjack dealer at the Bay Mills Casino, and he just might be Alex McKnight's best friend. He's come through for Alex more than once in the past, and he never ever misses a day of work. So Alex can't help but be worried. There's a deadly crime war creeping into Michigan's Upper Peninsula, leaving bodies in its wake, and Alex wouldn't think for a minute that his friend could be involved. But when an unexpected and unwelcome stranger arrives in town, Alex will soon find out that the stakes are higher than he ever could have imagined.

Two-time Edgar Award winner and New York Times bestselling author Steve Hamilton returns with this outstanding new novel - perhaps his boldest book yet.
Genres: