Dirty Short Erotica Stories for Women
Unabridged Audiobook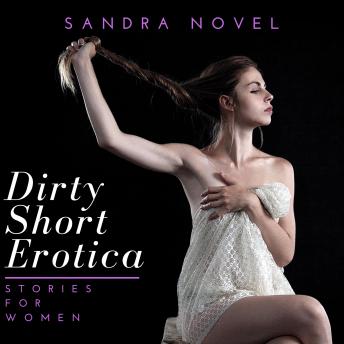 Duration:
3 hours 28 minutes
Summary:
Are you looking for an audiobook of erotica that explores every possible type of orgasm? Tired of looking at Porn? Look no further!

If you're looking to escape from the everyday routine and discover what happens when women are ready to get totally outrageous, this audiobook is for you.

Enjoy this collection of sinfully delicious erotica tales by Sandra Novel. These pleasurable sensual tales of love and lust will soak your panties starting right now! This adult erotic audiobook includes the hottest titles from best-selling erotic novels.

You are about to enter a new world of forbidden lust, sex, and eroticism that will keep you on the edge as you listen to this adult oriented content that some may deem distasteful, sinful, disgusting, sick or otherwise disturbing!

You're not just getting a guide on sex. Find that lost intimacy and Expect steamy scenes, Don't wait any longer, buy your copy today!
Genres: