Divided Soul: The Life of Marvin Gaye
Abridged Audiobook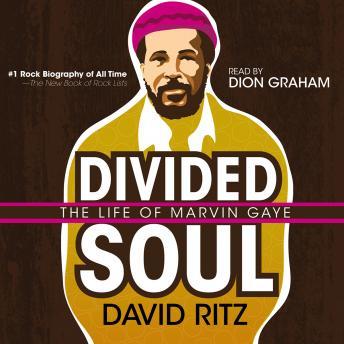 Duration:
6 hours 39 minutes
Summary:
In this intimate biography of the Prince of Soul, David Ritz provides a candid look at a star and a friend. Ritz had been collaborating with Marvin Gaye on his story for several years before the singer's tragic death and had conducted a series of extraordinary interviews in which Gaye discussed his deepest secrets. What emerges here is a full-scale portrait of a charming but tortured artist, a brilliant singer with a divided soul.
Here is Marvin's story, from his early years in the slums of Washington, DC, to his rise to the top of the Motown industry, his fall from grace, his comeback, and finally his sudden, shocking end at the hands of his own father. But it is also the story of his glorious music and the music of black America over the past fifty years, an epic tale whose cast of characters includes Diana Ross, Berry Gordie, Smokey Robinson, Stevie Wonder, and countless other icons from the world of soul music.
This is the definitive biography of an enormously gifted and sensitive musician.
Genres: