Drunk Mom: A Memoir
Unabridged Audiobook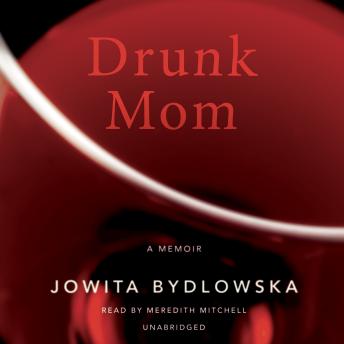 Duration:
8 hours 23 minutes
Summary:
A bestseller in itsnative Canada, Drunk Mom is a gripping, brutally honest memoir ofmotherhood in the shadow of alcoholism.
Three years after giving up drinking, Jowita Bydlowska foundherself throwing back a glass of champagne like it was ginger ale. It was aspecial occasion: a party celebrating the birth of her first child. It alsomarked Bydlowska's immediate, full-blown return to crippling alcoholism.
In the gritty and sometimes grimly comic tradition of thebestselling memoirs Lit by Mary Karr and Smashed by KorenZailckas, Drunk Mom is Bydlowska's account of the ways substance abusetook control of her life-the binges and blackouts, the humiliations, theextraordinary risk-taking-as well as her fight toward recovery as a youngmother. This courageous memoir brilliantly shines a light on the twisted logicof an addicted mind and the powerful, transformative love of one's child.Ultimately, it gives hope, especially to those struggling in the same way.
Genres: