Ember
Unabridged Audiobook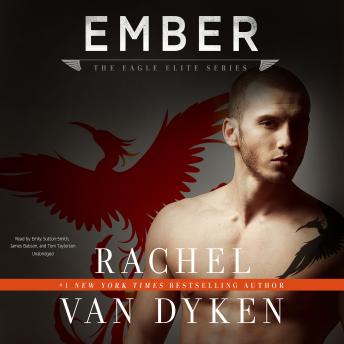 Duration:
9 hours 14 minutes
Summary:
The next installment in the Eagle Elite romance series from New York Times bestselling author Rachel Van Dyken.

He is a killer, a rapist, a monster and knows only pain and survival. That is until the capo's sister walked into his life and changed everything. She's a light who makes his darkness darker, her smile makes his heart turn to ice, and he can't escape the fear her seductive looks instill-knowing it's only a matter of time before he fails again, and takes her for himself.

This is the story of his redemption. But it's not pretty because he died, and came to life again-breathing but not surviving. He is Phoenix De Lange, son to a murdered mob boss, estranged brother, horrible friend, monster in the making, newest leader to one of the most powerful families in the Cosa Nostra. And he will have his vengeance-or die trying. Death is all he knows, until she offers him a piece of life Phoenix can't resist taking.
Genres: