Exchange Student: Threesome Erotica MFF
A free trial credit cannot be used on this title.
Unabridged Audiobook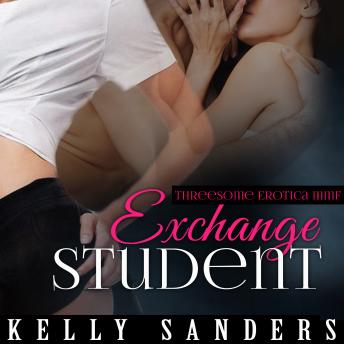 Duration:
0 hours 24 minutes
Summary:
A married couple send their daughter away on a foreign exchange program organised by her school and welcome a beautiful french woman into their home as their end of the deal. However, her free spirited ways are a shock to the system for the couple, who are stunned by the young woman's penchant for walking around half naked and less than subtle bouts of self pleasure in her bedroom. When she decides to join them in their bedroom, they give in to their darkest desires and welcome her with open arms.This story contains sex scenes and is suitable for adults only. All characters are fictional and are over 18 years old.
Genres: