The Extra
Unabridged Audiobook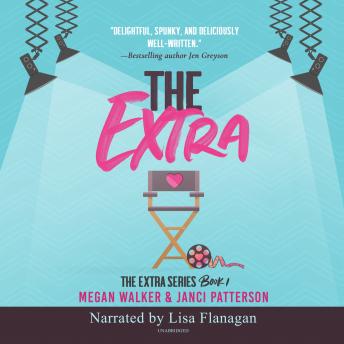 Duration:
8 hours 13 minutes
Summary:
Gabby Mays wishes she had her future figured out, like her gorgeous roommate Anna-Marie, who has just landed a role on the hit soap opera Passion Medical. Gabby would give anything to find a career she's half as passionate about as Anna-Marie is about acting-and a love life that isn't comprised of nights with a party-sized bag of Doritos and her Netflix account.

When Gabby becomes a recurring extra on Passion Medical, she finds a job she's surprisingly great at. Even better, her old crush and ex-boss-the sexy, sweet Will Bowen-is writing the scripts, allowing Gabby lots of quality flirting time at the craft services table.

But between feuding divas, fake Emmys, and Gabby's growing concern that Will might not see her as anything more than a friend, her life on set is quickly becoming a drama worthy of the soaps.

The Extra is a stand-alone romance novel with PG-13 rated content, no cliffhanger, and a swoon-worthy happily-ever-after.
Genres: