Fazbear Frights #2: Fetch
Unabridged Audiobook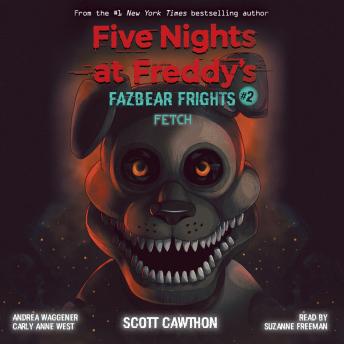 Duration:
6 hours 35 minutes
Summary:
After years of being kicked around, Greg, Alec, and Oscar are ready to take control of their lives. Greg decides to put the controversial science he's been studying to the test. Alec launches a master plot to expose his golden sister for the spoiled brat he knows she is. And Oscar, ever the miniature grown-up his mom needs him to be, decides to take something he wants . . . even though he knows it's wrong. But as these three will learn, control is a fragile thing in the sinister world of Five Nights at Freddy's.
Genres:
4 of 4 people found this review helpful.

2 of 2 people found this review helpful.