Fear of Success & Failure
Unabridged Audiobook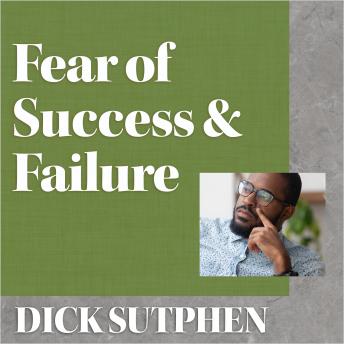 Duration:
0 hours 44 minutes
Summary:
PROGRAM YOUR MIND TO OVERRIDE FEAR AND ACHIEVE SUCCESSDo you get close to success, but it remains elusive? Do you avoid taking chances because you fear failure? Fear of success and fear of failure are two sides of the same coin. Overcome them both with this two-part audio program containing hypnotic suggestions and posthypnotic words to activate in daily life.
At the start of each track,you will be guided through a full-body relaxation, taking you into a theta-level hypnotic state or inducing sleep, during which your subconscious mind is open and receptive to positive suggestions. In track 1-Fear of Success Hypnosis-the impactful statements you will hear include:
· If you really believe you are successful, you are successful.
· All previous belief-system restrictions in regard to your success are now removed.
· You are absolutely unlimited in your ability to be self-confident and achieve any level of success you set out to achieve.
Then in track 2-Fear of Failure Hypnosis-the following messaging will be relayed to you:
· Inner security, self-confidence, and positive thinking are now yours.
· Self-created anxieties serve no useful purpose, so you now release them.
· You move forward in your life, succeeding, accomplishing, expanding, totally rising above past fears.
You will also be given affirmations to repeat, be encouraged to imagine your goal as a successfully accomplished fact, and receive these key trigger words for your posthypnotic conditioned response-'unlimited success potential' and 'positive override.' In this way, you reinforce this incredibly powerful twofold programming.
Genres: