Fire In Her Eyes
Unabridged Audiobook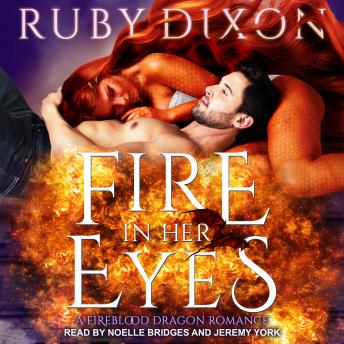 Duration:
7 hours 9 minutes
Summary:
For months, I've been chased by a red dragon. They're the females of the dragon shifter invaders, fierce and vicious and as ruthless as they are wild. She hunts me wherever I go, and I'm not safe even behind the walls of a fort. There's only one thing I can do to stop her . . .

. . . And that's to take her as my mate.

But to win the heart of a female dragon, I have to conquer her first. Not so easy for a human man . . . but Teva's worth the challenge.

Contains mature themes.
Genres: