Fire In His Chaos
Unabridged Audiobook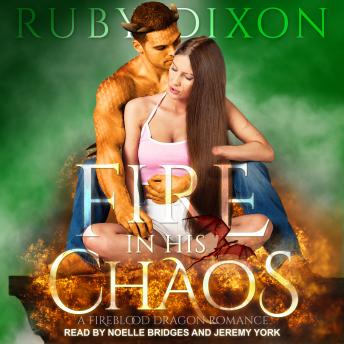 Duration:
8 hours 19 minutes
Summary:
In dangerous Fort Dallas, Rachel is untouchable. All she has to do is hand over her panties every day. Sure, it's weird, but it keeps her safe, right? And if there's a reason behind it, she doesn't care.

Until she finds out that she's dragon bait. That changes things.

To stay in the fort's sheltering walls, Rachel needs to 'befriend' a dragon and establish a mental connection with him. Drakoni male Jurik may be protective of her, and caring . . . but he's still a dragon, and just as lost to the madness as any of them. He can't be trusted. No dragon can. Rachel wears the scars from the last time she tangled with one, so seducing one seems absurd.

Or . . . is it?

Because Jurik doesn't see her scars . . . all he sees is her. Is he her worst nightmare? Or everything she needed?

Contains mature themes.
Genres: