Food of the Gods
Unabridged Audiobook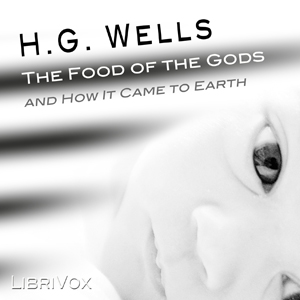 Duration:
6 hours 18 minutes
Summary:
Two stuffy English scientists, always looking to further their scientific knowledge, create a substance called Herakleophorbia, which in its fourth incarnation – known as Herakleophorbia IV – has the special ability of making things increase greatly in size. As the scientists begin experimentation on some chicks, the substance is misused by some "country folk" who don't take it seriously and soon Herakleophorbia IV is running rampant throughout England and then across the globe, creating giant plants and animals that wreak havoc on the land and then the people.
Genres:
2 of 2 people found this review helpful.

1 of 1 people found this review helpful.