Forever, Mr. Black
Unabridged Audiobook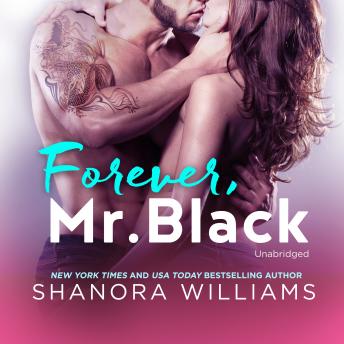 Duration:
9 hours 38 minutes
Summary:
New York Times and USA Today bestselling author Shanora Williams brings you the highly anticipated conclusion to the #1 bestselling taboo novel that had readers craving for more.
Dear Chloe Knight,
I know you still think of me. You must because I am constantly thinking about you. I can't deny what I feel any longer-that you are, without a doubt, the love of my life.
It doesn't matter that I'm married, or that I've heard you've gotten engaged. I don't care if it costs me everything just to get you back. I would walk to the ends of the earth for you. I would kill for you. I would die for you.
I'm coming home, Little Knight, and I will make you mine again. I can't wait to tell you the truth-that I love you. That I need you.
That I can hardly fucking breathe without you.
I will risk it all because I know that you belong to me ... just as I belong to you.
And this time, nothing is going to stand in my way ... unless that something is you.
Genres: