The Fourth Side of the Triangle
Unabridged Audiobook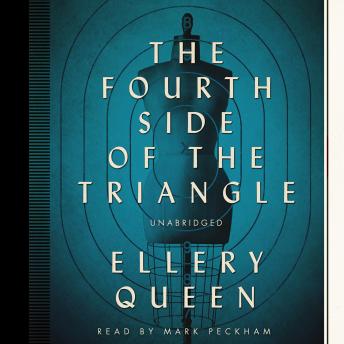 Duration:
7 hours 47 minutes
Summary:
Frightfully rich and awesomely respectable, the McKells had never been touched by scandal. At least, not until the handsome Dane McKell discovered his father's secret affair. Determined to protect his mother, he forced a meeting with the other woman.

But Dane didn't count on falling in love with her himself. Nor did he count on the front page murder that engulfed them all. Sheila, exotic young international leader of haute couture, is found murdered in her Park Avenue penthouse. Two floors down, the distinguished middle-aged millionaire-Ashton McKell-is hauled off to jail. Next to go, Lutetia, his shy patrician wife. And then Dane. Together, a triangle of murder suspects.

Ellery Queen, immobilized, can trick the police into becoming his 'legmen' if he discovers the fourth side of the triangle before the blackmailer squeals.
Genres: