Frankenstein
Unabridged Audiobook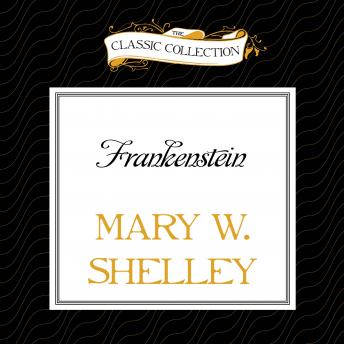 Duration:
8 hours 25 minutes
Summary:
Featured title on PBS's The Great American Read in 2018

A classic tale of Gothic horror, Mary Shelley's Frankenstein has been a world favorite since it was first published in 1818.

Originally published as part of a contest between Mary Shelley, her husband Percy Bysshe Shelley, and Lord Byron, Frankenstein has since captured countless imaginations. When Dr. Victor Frankenstein learns the secret of imparting life to inanimate matter, he is eager to test his theories. The bones he collects to construct his human subject become a gruesome, frightening creature, endowed with supernatural size and strength. Lonely and miserable, the created comes to hate his creator. When the monster murders Frankenstein's brother and his bride, the doctor embarks on a heated pursuit, only to put his own life in grave danger.

This novel is part of Brilliance Audio's extensive Classic Collection, bringing you timeless masterpieces that you and your family are sure to love.
Genres: