From Flame and Ash
Unabridged Audiobook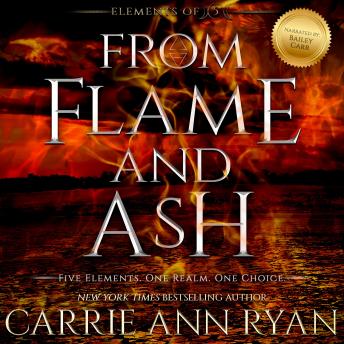 Duration:
11 hours 13 minutes
Summary:
NYT Bestselling Author Carrie Ann Ryan continues Lyric's epic journey in this spellbinding sequel to From Breath and Ruin.

I lost my past, my friends, and even my connections to both worlds when I found out about the Maison realm and my calling. Now I must put that aside and travel back to the kingdoms to continue my training as the Spirit Priestess. Only my journey isn't to Rhodes and those I fought alongside before. This time, Easton and the other Obscurité warriors will stand by my side as I try to unlock my final three elements.

A Seer's wish and the calling of the Lumière kingdom calls me forth, thrusting me into another journey where I must trust those on both sides of the age-old war to survive…and keep those I love safe.
Genres: