Golden Eyes
Unabridged Audiobook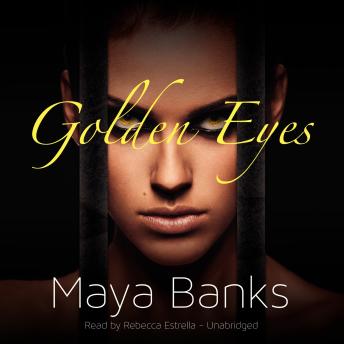 Duration:
4 hours 15 minutes
Summary:
From New York Timesbestselling author Maya Banks, GoldenEyes, the prequel to Amber Eyes,is a story of how love can tame the wildest of hearts ...
After Sheriff Duncan Kennedy stumbles across poachers in hismountains, he is understandably angry. His discovery of an injured cheetahmakes him even more furious. He takes the cat home until he can summon thelocal vet, only to get the shock of his life. When he checks on his charge, hefinds not a cheetah but a gorgeous, very naked woman.
Aliyah Carter spent the past six months trapped in cheetahform, a prisoner of the poachers who took her to use in an illegal exotic-gamehunt. Finally she's escaped, but now she faces another problem: the devastatinglysexy sheriff knows her secret.
Genres: