Great Cities: Their History and Culture
Unabridged Audiobook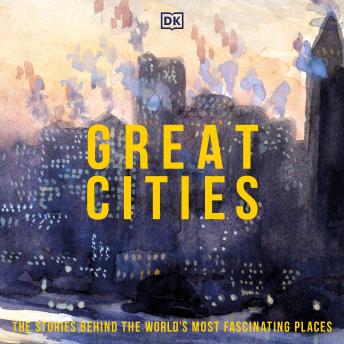 Duration:
14 hours 36 minutes
Summary:
Delve into the social and cultural history of 100 of the world's most important cities.

From the first towns in Mesopotamia to today's global metropolises, cities have marked the progress of civilization. Great Cities offers a rich historical overview of each featured city.

The latest title in the series style of Artists, Writers, Philosophers, and Composers, this lavish audiobook goes under the skin of cities both ancient and modern - from Persepolis and Tikal, Paris and Vienna to Prague, Amsterdam, Tokyo, and Dubai. Which ancient civilization founded the precursor to Mexico City? Why was Venice the gateway to the East? What was the Belle Epoque? Which was the first city to build sewers? Great Cities takes you there, and tells you all this and more.

A book not just about history but also about art, architecture, commerce, and politics, Great Cities provides a fascinating insight into what has shaped the places where we live. Perfect for history, geography, and arts enthusiasts.
Genres: