The Greek Coffin Mystery
Unabridged Audiobook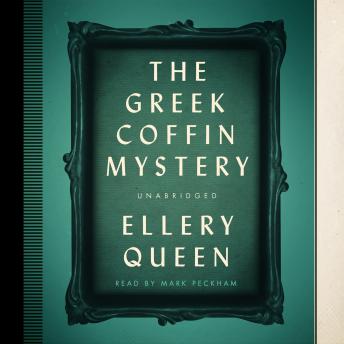 Duration:
13 hours 4 minutes
Summary:
In one of his earliest cases, Ellery Queen confronts a murderin blue blood.
From the very beginning, the Khalkis case struck a sombernote. It began, as was peculiarly harmonious in the light of what was to come,with the death of an old man. Georg Khalkis, internationally famous art dealerand collector, died of heart failure. After his funeral, his attorney foundthat the will was missing and immediately called in the district attorney.
When Inspector Queen and his son, Ellery, are brought in tosolve the mystery, Ellery mentions the one place they havenot searched for the will: the coffin. Upon exhumation of the Khalkis coffin, they find that it contains not one body-but two!
Genres: