A Guide for the Perplexed: A Novel
Unabridged Audiobook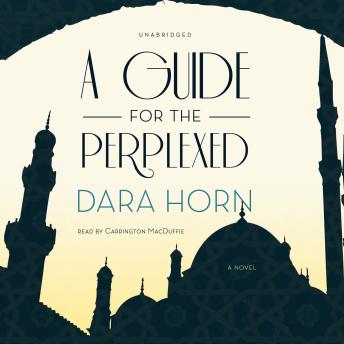 Duration:
10 hours 37 minutes
Summary:
A thrilling newnovel exploring how memory shapes the soul, by "an astonishing storyteller" (FinancialTimes)
Software prodigy Josie Ashkenazi has invented a program thatrecords everything its users do. When an Egyptian library invites her to visitas a consultant, her jealous sister Judith persuades her to go. But in Egypt'spostrevolutionary chaos, Josie is kidnapped-leaving Judith free to usurp hersister's life, including her husband and daughter, while Josie's talent forpreserving memories becomes her only hope of escape.
A century earlier, Solomon Schechter, a Cambridge professor,hunts for a medieval archive hidden in a Cairo synagogue. What he finds willreveal the power and danger of the world Josie's work brings into being-aworld where nothing is ever forgotten.
Interweaving stories from Genesis, medievalphilosophy, and the digital frontier, A Guide for the Perplexed is aspellbinding tale sure to bring a vast new readership to the acclaimed work ofDara Horn.
Genres: