Hell to Pay
Unabridged Audiobook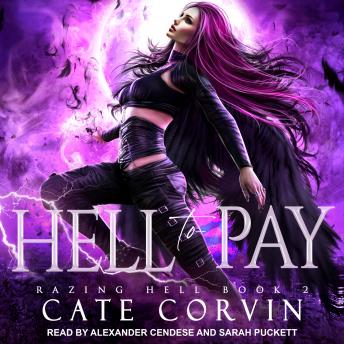 Duration:
8 hours 7 minutes
Summary:
They bound me. Led me into sin. Twisted my heart and soul. But they didn't break me.

By a stroke of fate, I've won my freedom . . . and the dark half of the Seventh Circle. All it took was betraying the prince who held me captive.

Belial's anger burns hotter than the fires of Hell, but I won't rest until I've won my Nephilim mate from him, even if being his enemy tears at my heart.

Azazel and Lucifer have a plan: create the Sword of Mourning, the polar opposite of the Sword of Light, and wage war against Satan. I'll raise my own army, master my corrupted magic, and together, we'll strike at the heart of Dis. Satan must die. And Gabriel will suffer.

For the archangel who pushed me, for the king who terrorized me, there'll be hell to pay.

Contains mature themes.
Genres: