The Hero I Need
Unabridged Audiobook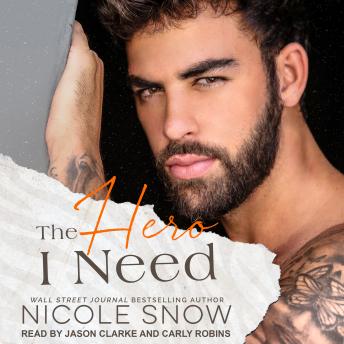 Duration:
12 hours 33 minutes
Summary:
He knew I was trouble the instant I showed up with a stolen Bengal tiger. But Grady McKnight didn't flinch like a sane person-he took us in. Bruce the tiger found shelter. I met a hero grump. And Grady got a hot mess. Namely, me.

Born-to-sizzle single dads and rogue zoologists don't play nice.

So freaking what if I said I'm his nanny? We needed a story when his two sweet daughters barged in.

Hiding a contraband tiger isn't easy. Neither is pretending he isn't sending my pulse to pitter-patter heaven.

Cupid, you sneaky little nugget. There's only room for one hulking, growly, mesmerizing beast in my life. I don't belong at warm family dinners, or in the fortress of his arms. Saving Bruce is my mission-not falling in love.

This won't end well. The longer I stay, the more he grins. Walls come crashing down, and my heart becomes willing prey for his carnivorous eyes. I must resist Grady flipping McKnight. Even if a scared, aching part of me knows I'm already his. Even if I know he's the hero I need . . .

Contains mature themes.
Genres: