Highland Spy
Unabridged Audiobook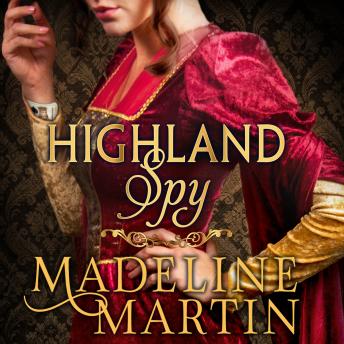 Duration:
11 hours 13 minutes
Summary:
Ariana Fitzroy has lost her family and her fortune. The fight for survival leads her to the shadowed card games of court, where she discovers she has quite a talent for slipping cards into her favor. While the winnings are enough to sustain her at present, they will not last forever . . .

Connor Grant, trainer of the fallen women from the English court and personal assassin to the king, is just as broken as the women he trains. After losing his own land and all his people in a brutal attack from a trusted friend, he has no choice but to rebuild any way he sees possible-even if it means going against everything he's ever believed in.

After catching Ariana cheating at cards, Connor has a new trainee to instruct at one of the king's many confiscated castles. In the dilapidated ruins, he discovers Ariana is more than she appears and falls in love with her incredible tenacity and dedication-a love that is challenged by Connor's chance at reclaiming the inheritance he once lost and has sought so desperately to regain.
Genres: