His Wicked Seduction
Unabridged Audiobook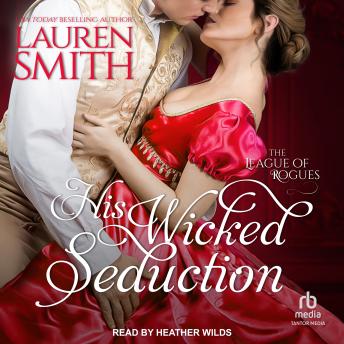 Duration:
11 hours 22 minutes
Summary:
Horatia Sheridan has been hopelessly in love with Lucien, her brother's best friend, ever since he rescued her from the broken remains of her parents' wrecked carriage. His reputation as London's most notorious rakehell doesn't frighten her, for under his veneer of cool authority she has glimpsed a man whose wicked desires inspire her own.


Lucien, Marquess of Rochester, has deliberately nurtured a reputation for debauchery that makes every matchmaking mother of the ton quake with fear. However, the loyalty he owes Horatia's brother is put to the test when an old enemy of the League threatens Horatia's life. With Christmas drawing near, he sweeps her away to his country estate, where he can't resist granting her one wish-to share his bed and his heart. But sinister forces are lurking, awaiting the perfect moment to exact their revenge by destroying not only whatever happiness Lucien might find in Horatia's arms but the lives of those they love.


Contains mature themes.
Genres: