Hollywood Pharaohs
Unabridged Audiobook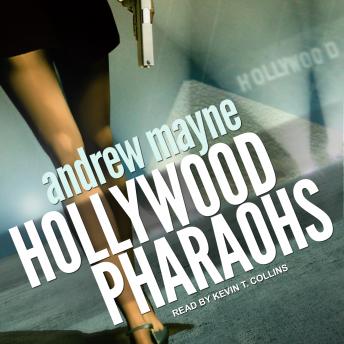 Duration:
7 hours 33 minutes
Summary:
Mike Ray, former cop and body-double for a world famous action star, was ready to put show business behind him when he was asked to do one last favor for Hollywood's hottest new actress.

All he has to do is find her the necklace from a forgotten film and not get killed in the process.

From the insane house parties of Malibu and the reclusive mansions of Beverly Hills to the scorching California desert, Mike finds himself in a scandal involving one of the world's most eccentric billionaires, the Nevada Mafia and a sadistic Estonian porn kingpin.

To find the necklace he'll have to blow the lid on a secret buried in the California desert that stretches back to ancient Egypt. With an irresistible client who won't take 'no' for an answer, if the job doesn't get him killed, she just might.
Genres: