Home
Unabridged Audiobook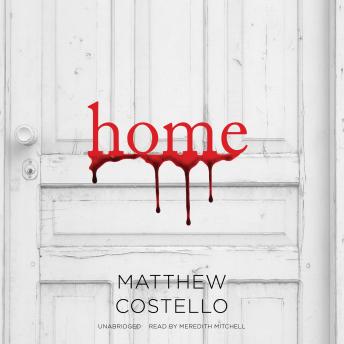 Duration:
7 hours 54 minutes
Summary:
Besieged andattacked, a mother and her children must escape a postapocalyptic nightmareworld of cannibals and betrayal.
Jack Murphy thought he'd found the perfect escape for hisfamily from a world gone horribly mad. He thought wrong. Matthew Costello's Homebegins mere minutes after the terrible sacrifice Jack made to save his familyat Paterville Camp in Vacation.Barely escaping, Jack's wife, Christie, and two children, Kate and Simon, mustaccept that their lives and their future have changed forever.
In this intimate and human survivalist horror story, thethree of them will face even greater dangers, as well as yet-unknown horrors, to simply stay alive as together they search for a road "home" in this intenseand original postapocalyptic thriller.
Genres: